Seda Hepsev & Jana Rippmann: Grounded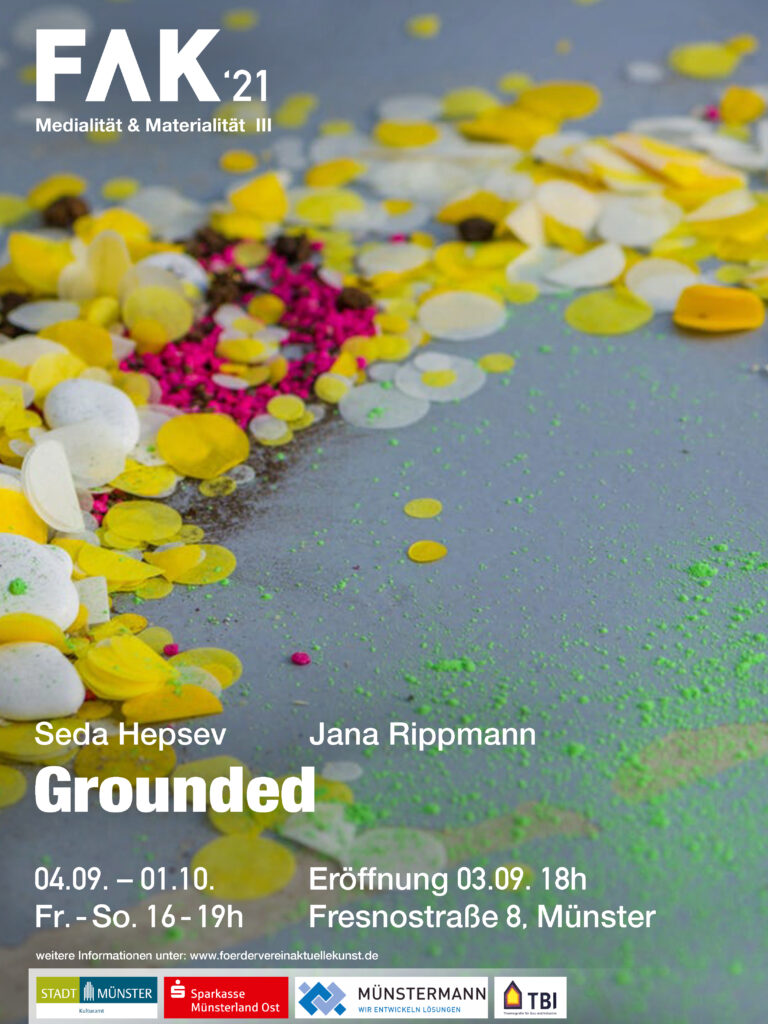 Die Ausstellung ist vom 4. September bis zum 1. Oktober 2021 zu den Öffnungszeiten immer Freitag bis Sonntag von 16 bis 19 Uhr in den Räumen des FAK zu besichtigen.
Zu der Vernissage unter Beachtung der geltenden Corona-Schutzmaßnahmen am 3. September ab 18 Uhr laden wir herzlich ein. Die Künstler*innen und die Kuratorin Pınar Asan werden Ihnen für Gespräche und Fragen bereitstehen.
Aufgrund der aktuellen Lage gilt für einen Besuch die 3G-Regel sowie eine Maskenpflicht. Vor Ort werden weitere Daten zu der Rückverfolgung bei möglichen Infektionsfällen analog erhoben. Vielen Dank für Ihr Verständnis.
[English version below]
Die Ausstellung "Grounded" mit den Künstlerinnen Seda Hepsev und Jana Rippmann richtet ihr Augenmerk auf die Betrachtung offener Formen, der Körperlichkeit verschiedener Objekte und ihrer voneinander abhängigen Ontologien. Die Ausstellung besteht aus Zeichnungen auf Papier und Ton von Hepsev und einer ortsspezifischen Installation von Rippmann. Sie sucht nach Wegen zu erforschen, wie die verkörperte Erfahrung der Betrachter*innen im gegenwärtigen Moment geformt wird, während sie mehrere Erzählungen konstruiert, die über die klassischen Interpretationen von Materialien und Medien hinausgehen.
Seda Hepsev, die in Zürich lebt und arbeitet, konzentriert sich darauf, mehrdeutige Umgebungen zu schaffen, die Figuren, Objekte und Motive zusammenhalten. Dabei widersetzt sie sich gerade in ihren jüngsten Arbeiten konventionellen malerischen Gesten und den Grenzen des Rahmens. In der Serie mit dem Titel Kubzu präsentiert die Künstlerin Körper in halb-unsichtbaren Räumen, die nur kleine Verweise auf geografische Orte und Zonen enthalten. Kubzu bedeutet in der akkadischen Sprache, einer der ausgestorbenen ostsemitischen Sprachen, die im alten Mesopotamien gesprochen wurden, Attraktivität, Charme und sexuelle Kraft. Inspiriert durch den expliziten Ausdruck von Schönheit und Begehren in weiblichen und männlichen Körpern, übt Hepsev in der Kubzu-Serie Kritik an der Konstruktion fester Geschlechterrollen, indem sie traditionelle handwerkliche Techniken in einen zeitgenössischen kulturellen Kontext bringt.
Jana Rippmann, die zwischen Hamburg und Paris lebt und arbeitet, schafft ausgedehnte, ortsspezifische Installationen, die ein Netz aus Skulpturen und physischen Collagen in den jeweiligen Raum integrieren. Als Bestandteile ihrer Installationen verwendet die Künstlerin vor allem gefundene kitschige, dekorative und vorgefertigte Objekte. Jedes Objekt zelebriert die Einzigartigkeit, durchdringt damit die Ganzheitlichkeit der Installation und vervielfacht die visuelle Erfahrung, die sich je nach Positionierung des Arrangements verändert. In Seeds of Hope geht Rippmann von einer Suche nach der Möglichkeit einer nicht-binären Denkrichtung aus, die die gegensätzlichen Dualismen zwischen Natur und Kultur, Tier und Mensch, weiblich und männlich aufhebt. Mit Verweisen auf zwei- und dreidimensionale Darstellungen der Welt, wie wir sie kennen, regt das Werk dazu an, festgelegte Sichtweisen hinter sich zu lassen und intuitive Annäherungen zuzulassen.
Termin-Verlegungen oder anderweitige Änderungen geben wir rechtzeitig auf unserer Webseite und auf Instagram (@fak.zwanzigeins) bekannt.
Wir freuen uns auf Ihren Besuch!
---
The exhibition will be on display from September 4th to October 1st 2021 and can be visited during the opening hours Friday to Sunday between 16-19h at Förderverein Aktuelle Kunst Münster e.V.
We cordially invite to the opening on September 3rd, 18h. The artists and the curator Pınar Asan will be available for any questions.
In accordance with the current safety measures the 3G-rule applies for a visit of the exhibition (only tested, recovered or vaccinated persons are allowed to enter the exhibition space). Masks are required. Further data will be collected on the spot to ensure the retraceability of the coronavirus. Thank you for your understanding.
The exhibition "Grounded" featuring artists Seda Hepsev and Jana Rippmann is a mediation to contemplate open forms, the physicality of diverse objects and their interdependent ontologies. Consisting of drawings on paper and clay by Hepsev and a site-specific installation by Rippmann, the exhibition looks for ways to explore how the embodied experience of the spectators would be shaped in the present moment while constructing multiple narratives going beyond the classical interpretations of materials and mediums.
Seda Hepsev, who lives and works in Zurich, focuses on creating ambiguous environments holding the figures, objects and motifs together while resisting conventional painterly gestures and the limits of the frames in her recent practices. In the series titled Kubzu, the artist presents bodies in semi-obscure spaces only with small references to geographical sites and zones containing them. Kubzu means attractiveness, charm and sexual vigour in the Akkadian language which was one of the extinct East Semitic languages that were spoken in ancient Mesopotamia. Inspired by the explicit expression of beauty and desire in both female and male bodies, in Kubzu series Hepsev renders the critique of the construction of fixed gender roles by bringing traditional artisanal techniques into contemporary cultural context.
Jana Rippmann, who works and lives between Hamburg and Paris, creates expanded, site-specific installations incorporating webs of sculptures and physical collages in the given space. The artist predominantly uses found, kitsch, decorative and ready-made objects as the components of her installations. Each object resonates in its singularity at the same time permeate through the whole and multiply the visual experience changing according to the positionality of the arrangements. In Seeds of Hope, Rippmann departs from a quest of the possibility of a non-binary line of thought which would abrade opposing dualisms between nature and culture, animal and human, female and male. With references to the two and three-dimensional representations of the world as we know it, the work exercises to suspend the fixed points of view and inspire intuitive probabilities.
Any rescheduling or other changes will be announced on our website and on Instagram
(@ fak.zwanzigeins).
We are looking forward to your visit!
Mit freundlicher Unterstützung von: // With special thanks to: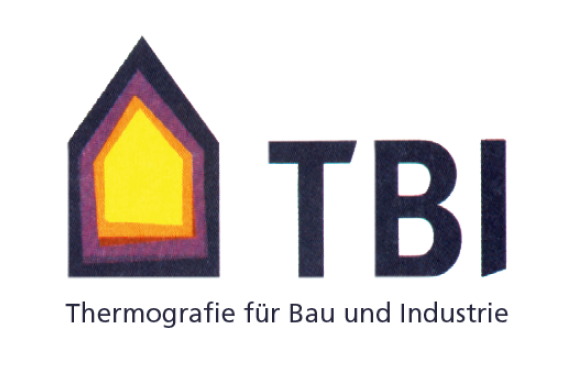 Aufrufe: 5060